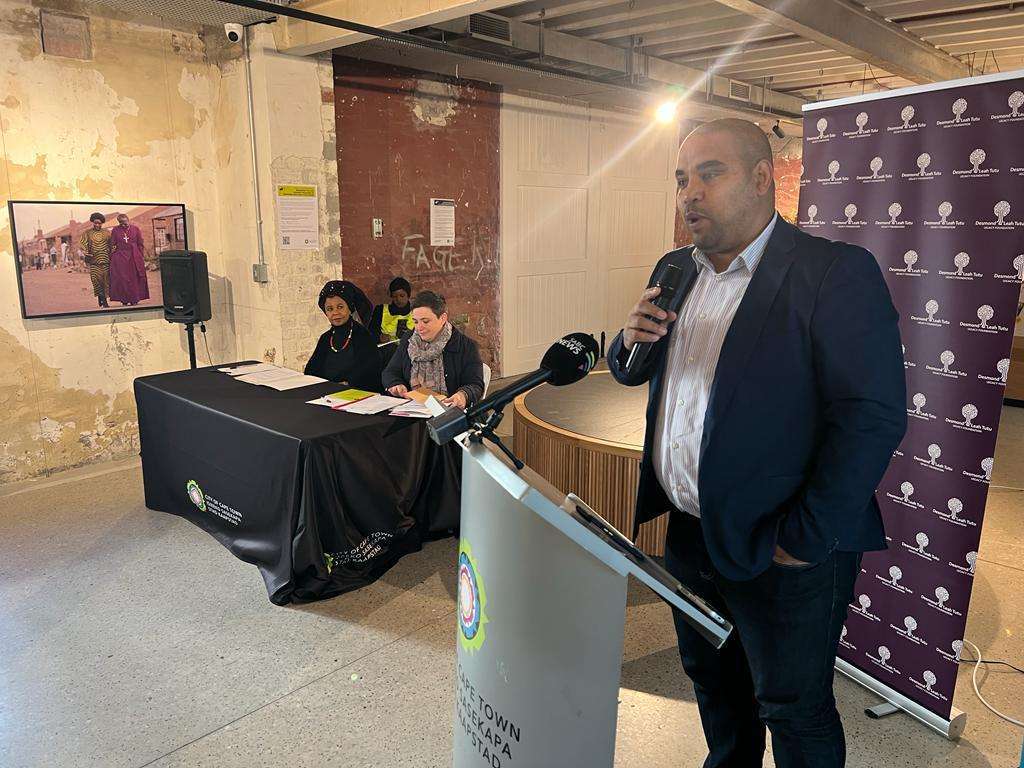 The City of Cape Town today launched a 2-week public participation process to rename the Old Granary Building, Desmond and Leah Tutu House. Below is the speech delivered at the event by Dr Mamphela Ramphele, Chairperson of the Archbishop Tutu IP Trust.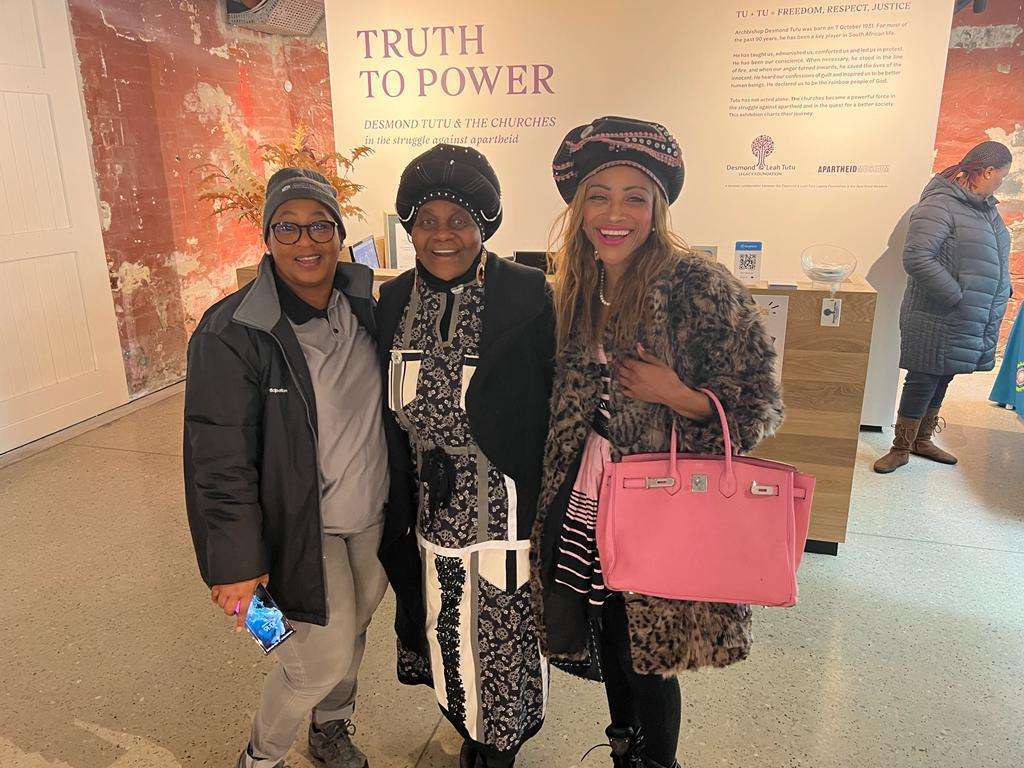 Sisters and brothers…
To begin with, a huge bouquet to the City of Cape Town for its foresightedness and generosity.
This historic building with a dashing new name now officially represents both our past and future. A new name that is globally linked to the value-system of an icon of humanity, and his collaborator-in-chief, in what became their home town.
It houses the sister organisations that the Archbishop established to care for his intellectual heirloom and reputational interests, and propagate his values – respectively, the Archbishop Tutu Intellectual Property Trust, and the Desmond & Leah Tutu Legacy Foundation.
It is therefore more-or-less equivalent to the Martin Luther King Centre in Atlanta, or the National Gandhi Museum in New Delhi.
The next step is to attract equivalent numbers of tourists, historians and academics to share our valuable treasures. We're working on it.
There is already a first-class exhibition of the Arch's Leadership and Ministry to interact with; the Foundation manages a number of values-based public programmes; and the Trust is on the brink of launching the first phase of a huge digital archiving project in collaboration with several national and global universities.
Watch this space, as they say.
My beloved fellow citizens,
Proverbs 17 tells us: "A joyful heart is good medicine but a crushed spirit dries up the bones".
I have no doubt that the Arch is smiling today, with gratitude, but even more so at the irony of this great edifice, a symbol of colonial conquest built by slaves, now bearing the names of a couple from ekasi!
The irony of a space used to imprison women, and as a courtroom to enforce oppressive laws of the past, now being used to advance tolerance, morality, equality and love!
The Arch loved to laugh, and to promote laughter in others, because he viewed our ability to laugh as an important expression of our humanity, and therefore of Godliness.
"God really does has an incredible sense of humour," he'd say after receiving an important award, as if he, himself, had very little to do with it.
The Arch loved telling jokes, often laughing uproariously – even at the 27th telling. He was enormously gifted at using humour to convey serious and important messages.
One of the stories he told often in his old-age, usually after apologising to his audience for being what he termed "a decrepit", was about a school in the Netherlands being renamed after him.
The school was several hundred years old. When he got to the re-naming event, one of the children asked if he was older than the school. Many listeners laughed at that point, but it wasn't the punchline.
The punchline was that the school had since been re-named after someone else.
In the darkest days of apartheid, the Arch described himself as a prisoner of hope. He couldn't be a prisoner of hope without joy in his heart.
No matter what the system threw at him, no matter how much pain he absorbed ministering to people with angry and broken hearts, presiding at funerals, witnessing injustice, it couldn't crush his spirit or dry his bones.
As if powered by Duracell batteries, he just kept popping up to remind us of our sisterly and brotherly responsibilities, our inter-dependence – while administering hope and optimistic joy.
In a world beset with problems of consumptiveness and greed, inequality and ecological disaster – in a country in which 30 years of so-called freedom that has largely failed to right the embedded wrongs of 350 years of: theft, division and oppression – it is critically important to recognise and promote human values.
Were Arch here today he'd obviously be hugely grateful to be so magnificently acknowledged. He'd also recognise the irony, tell the story about the Dutch school, and understand the deeper meaning to the cycle of society and of life.