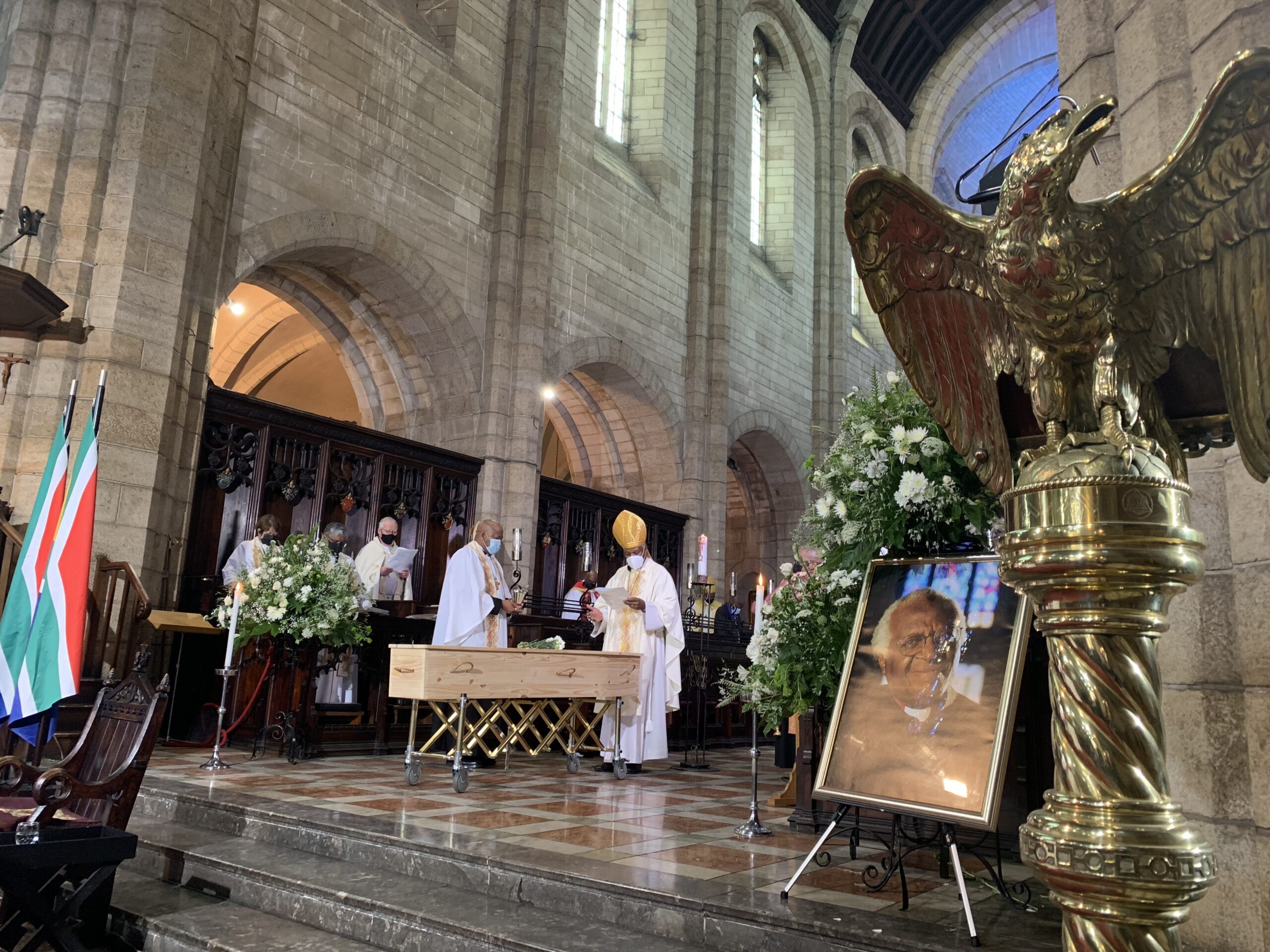 CHURCH: Archbishop of Cape Town Thabo Makgoba led the funeral service for Archbishop Tutu in Cape Town's St George's Cathedral on New Year's Day 2022.02.21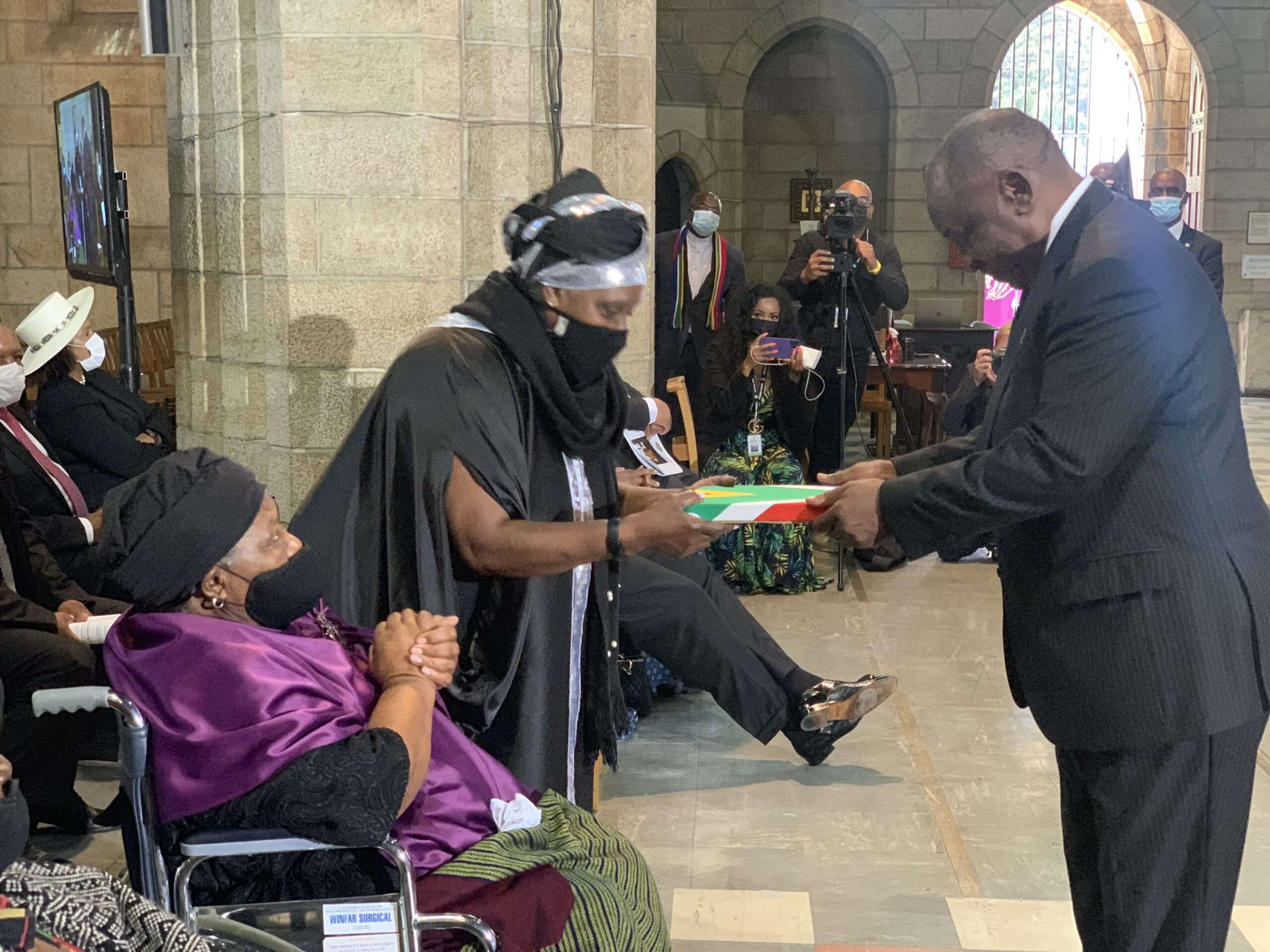 STATE: South African President Cyril Ramaphosa hands the national flag to the Tutu's eldest daughter Thandeka, while Mrs Leah Tutu looks on.
An impeccable human being
Archbishop Emeritus Desmond Mpilo Tutu passed away on 26 December 2021 in Cape Town. He had been living with prostate cancer for more than 20 years.
Delivering the sermon at the funeral mass in St George's Cathedral, Cape Town, on 1 January 2022, Bishop Michael Nuttall quoted Nelson Mandela's description of the Archbishop: ""Sometimes strident, often tender, never afraid and seldom without humour, Desmond Tutu's voice will always be the voice of the voiceless."
Nuttall was known as Number Two to Tutu when he served as Dean of the Province: "The nickname stuck, but more importantly, at a deeper level our partnership struck a chord perhaps in the hearts and minds of many people: a dynamic black leader and his white deputy in the dying years of apartheid; and hey presto, the heavens did not collapse. We were a foretaste, if you like, of what could be in our wayward, divided nation."
Although the Archbishop was "small in physical stature, he was a giant among us morally and spiritually. His faith was authentic, not counterfeit or half-hearted. He lived it, even at great cost to himself, with an inclusive, all-embracing love," Nuttall said.
In his eulogy, President of South Africa Cyril Ramaphosa described the Archbishop as a "crusader in the struggle for freedom, for justice, for equality and for peace. Not only in South Africa… but around the world as well".
"If we are to understand a global icon to be someone of great moral stature, of exceptional qualities, and of service to humanity there can be no doubt that it refers to the man we're laying to rest today," he said.
The Archbishop's last wishes were a lesson in humility: He insisted that there should be no lavish spending on his funeral, that he wanted the cheapest available coffin adorned by a single bunch of carnations from the family, and that there should not be an expensive wake, known in South Africa as "after tears celebrations"
He felt that available resources would be better spent on the living.
The Archbishop was cremated after the funeral, and his ashes were interred at the Cathedral in a private ceremony the following day.