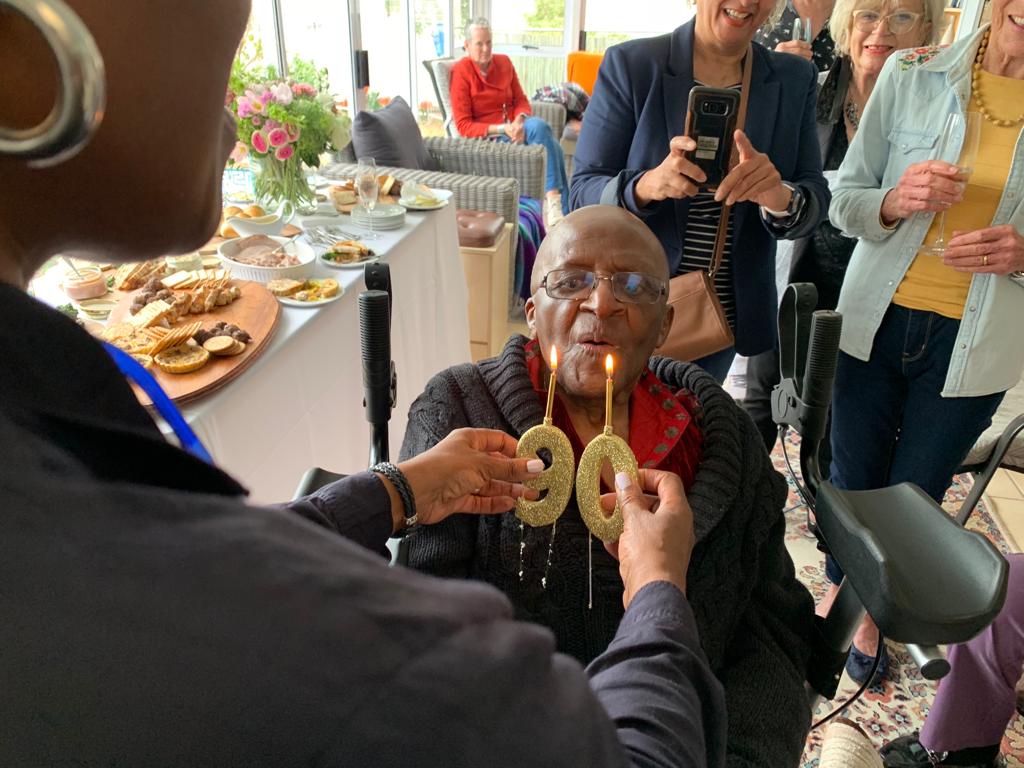 A year ago, on 7 October 2021, a frail Archbishop Desmond Tutu marked his 90th birthday by attending a service at his beloved St George's Cathedral followed by a party with family and close friends at home.
He had entered the final straight of his journey… it was the last birthday he spent on earth. For 22 years he had waged a public battle against prostate cancer, wanting people to learn from his experience, teaching lessons about living until the very end.
He was a human role model who understood with great clarity the interdependent and interconnected nature of our species. His guiding philosophy was of one family of God, from which none are excluded regardless of colour, culture, belief, gender, sexuality, geography…
He passed away the day after Christmas, on 26 December 2021.
Although dearly missed, his spirit of Ubuntu, and the values he embodied, live on in all he encountered over an extraordinary 50+ years of servant leadership.
His ethics live on through the programmatic work of the Desmond & Leah Tutu Legacy Foundation. And his teaching will continue to resonate across the world through a global archiving initiative led by the Archbishop Tutu IP Trust, in partnership with universities in South Africa, the United States and the United Kingdom.
We celebrate the Arch today even as we continue to mourn for him and miss his infectious humanness.
We thank Mrs Leah Tutu and the Tutu family for sharing their husband and father, for supporting and enabling his astonishing life of service and good example.